HADT – High Altitude Drop Test
ESA is planning to send a Martian lander to Mars in 2020. The lander is named ExoMars 2020. To test the landing sequence the team will make  drop tests from balloons with two dummy re-entry bodies, one weighing 800 kg and one 2000 kg.
The tests are to be performed at SSC's facilities at Esrange Space Center.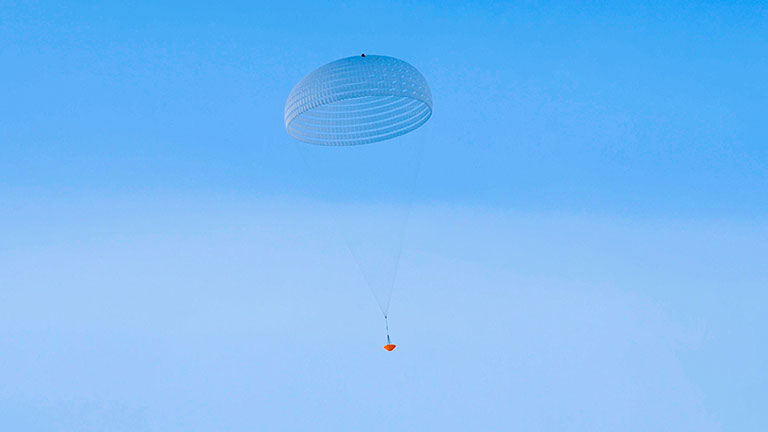 General information
Launch site: Esrange Space Center, Kiruna
Launch date:
HADT1B launched May 28, 2019 at 02:56 UTC
HADT2 launched August 5, 2019 at 01:50 UTC
Image on left:
Date: 29 March 2018, Satellite: ExoMars 2020
Copyright: ESA/Barel
HADT1B
Balloon Type

Raven SF4, 113 000 m³

Payload Weight

800 Kg

Launch Site

Esrange Space Center, Sweden

Launched

May 28, 2019 at 02:56 UTC
HADT2
Balloon Type

Raven SF11.82, 330 000 m³

Payload Weight

2000 Kg

Launch Site

Esrange Space Center, Sweden

Launched

August 5, 2019 at 01:50 UTC
Read more on ESA's website on ExoMars
Contact Persons
Torbjörn Eld, SSC
Back to Rocket & Balloon activities