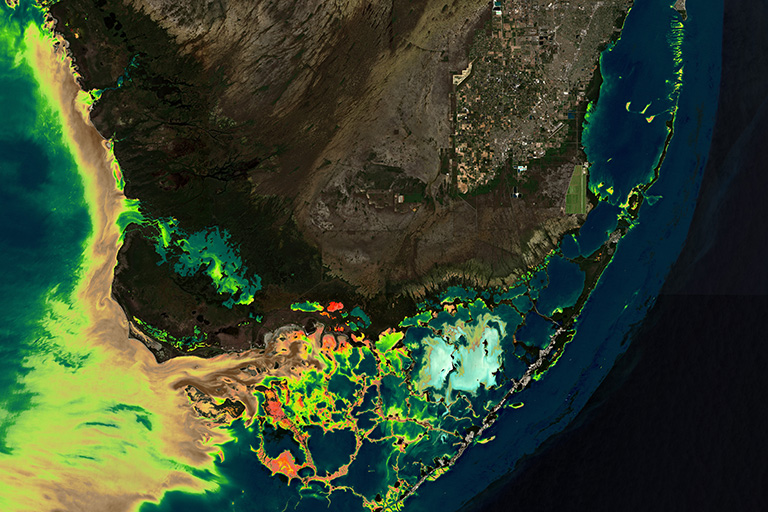 We help Earth benefit from Space
SSC supports the UN´s Agenda 2030 Sustainable Development Goals as well as Sweden's ambition to be a leader in the implementation of the agenda. Read about the goals where SSC can contribute the most and examples of actual contributions in 2021 in our Summary.
Image: A Sentinel-2 10m resolution image over southern Florida, overlain with the Ulyssys Water Quality Index.