We help Earth benefit from Space
SSC is a leading, global provider of advanced space services, with more than 50 years of experience. We partner with institutional and commercial customers worldwide.
Our company mission is to help Earth benefit from Space.
Our Core Values
The SSC core values guide us at SSC in our daily work. They act as a set of common characteristics, core beliefs and moral codes to support and guide us in our day-to-day actions and decisions.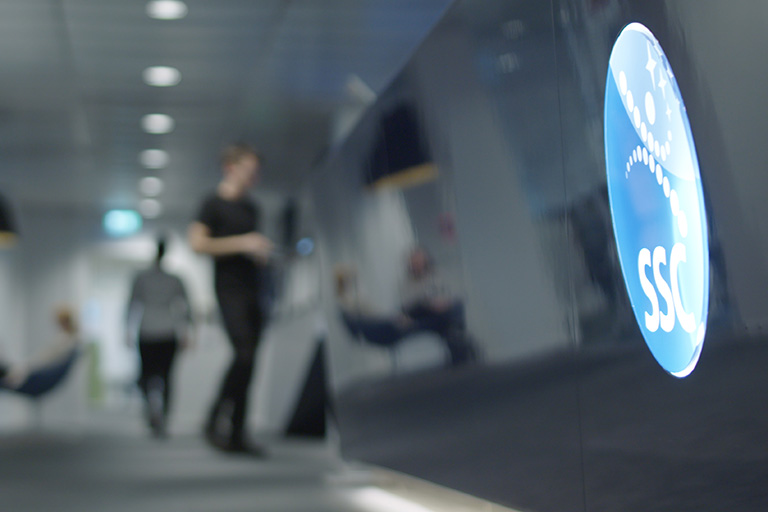 Our Core Values
Customer Oriented We always put our customer needs at the forefront of everything we do
One Company Collaboration is key – one for all and all for one
Responsible We are known to be reliable and result oriented all the way
Excellence We always strive to deliver better than expected
Our History
Founded in 1972
Through the twentieth century, space technology developed to become an indispensable resource in the fields of telecommunications, Earth observation, meteorology, and navigation.
SSC has taken part in the journey from its first steps over 50 years ago and is now a well-reputed and sought-after partner with operations worldwide.