At the gates of Esrange
Opening hours: Every day at 08:00 – 18:00
At the Visitor Center, which is usually unmanned, spontaneous visitors, as well as invited guests, can get an insight into our business and what is going on behind the Esrange gates.
For security reasons, the area inside the gates is unfortunately not open to the public. However, we can book larger groups on request. Please contact Visit SSC. Contact information below, under Questions & Answers.
We offer our visitors a cup of coffee or tea at the Visitor Center. Welcome!
In Solna, we take a limited number of college classes with scientific/technical focus.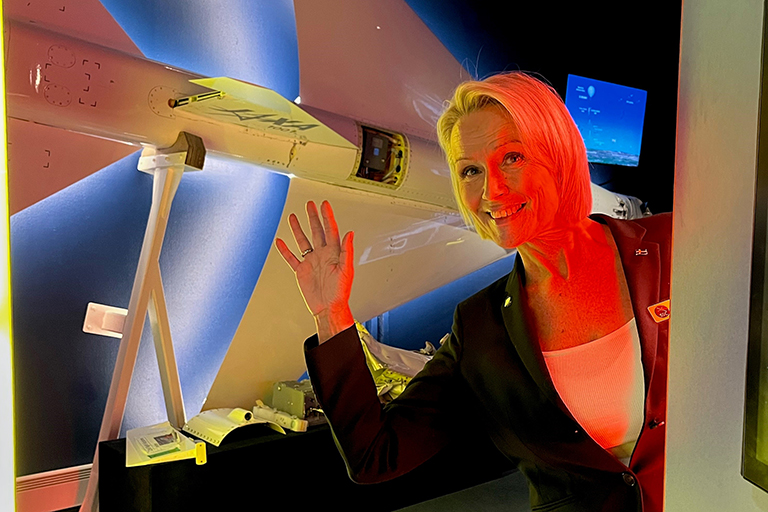 "Space is easier to understand than you might think."
Meet Ann-Christin Grenevall, who is working with our visits at Esrange and is the one usually guiding all the school classes, business leaders and authorities coming to the base.
Curious what we can do?
Take a look at our services!
Can't find what you are looking for? Give us a call!
SSC CONNECT
Please fill in this form and we will contact you.