Balloon-borne EXperiment for University Students
The REXUS/BEXUS programme is realized under a bilateral Agency Agreement between the German Aerospace Center (DLR) and the Swedish National Space Agency (SNSA). The Swedish share of the payload has been made available to students from other European countries through a collaboration with the European Space Agency (ESA).
EuroLaunch, a cooperation between the Esrange Space Center of SSC and the Mobile Rocket Base (MORABA) of DLR, is responsible for the campaign management and operations of the launch vehicles. Experts from ESA, SSC, and DLR provide technical support to the student teams throughout the project.
REXUS and BEXUS are launched from SSC, Esrange Space Center in northern Sweden.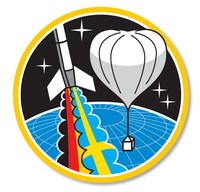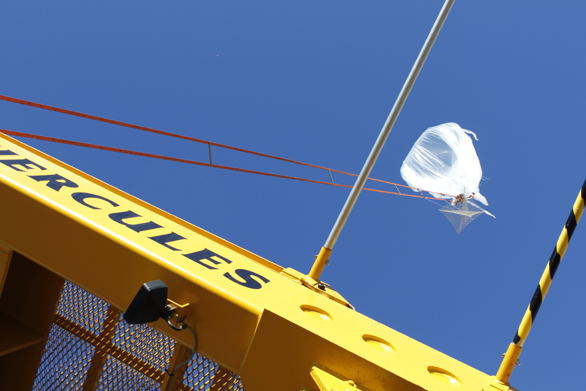 General information
Launch site: Esrange Space Center
Launch date:
BEXUS 28 launched October25, 2019 at 04:21 UTC
BEXUS 29 launched October 23, 2019 at 04:33 UTC
Image on left: BEXUS 15 was launched from Esrange Space Center
BEXUS 28
Balloon Type

35SF

Payload

Mixed Experimental

Launch Site

Esrange Space Center, Sweden

Launched

October 25, 2019 at 04:21 UTC
Payload
OOXYGEN

(Organic Oxygen sensor reference experiment) To test a novel optical oxygen sensor which is based on biluminescence. During the balloon flight the ambient oxygen concentration is to be measured continuously, leading to an oxygen concentration profile of the flight. Opposed to conventional optical oxygen sensors, the sensor based on biluminescence does not suffer from photodegradation.
Technische Universität Dresden, GERMANY

TARDIS

(Tracking and attitude radio-based determination in stratosphere) Testing an alternative in-flight attitude and position determination system based on the processing of the VOR signal and a radio-based tracking system.
Sapienza University of Rome, ITALY

IRISC

(Infrared imaging of astronomical targets with a stabilized camera) The goal of the IRISC experiment is to obtain images in the near infrared (NIR) spectrum from astronomical targets. Possible targets include the Andromeda Galaxy, Pinwheel Galaxy, Iris Nebula, Eagle Nebula and Starfish Cluster.
Luleå University of Technology, SWEDEN

GAMMA VOLANTIS

(Nafion ozone sensor field test) Ozone (solid-state electrolyte) and relative humidity (resistive) will be tested under real conditions.
Technische Universität Dresden, GERMANY

DESTINY

(Detection of earthquakes through a stratospheric Infrasound study) To characterize the infrasonic background of the atmosphere to be able to recognize specific signals and locate their origin. As infrasound events we will use ground explosions, but we will also look for other specific signals.
École Polytechnique, FRANCE
BEXUS 29
Balloon Type

35SF

Payload

Mixed Experimental

Launch Site

Esrange Space Center, Sweden

Launched

October 23, 2019 at 04:33 UTC
Payload
IROCS

(Influence of radiation on charged spheres) To investigate the dependency of charges on glass spheres and the radiation dose
To perform the experiment on a stratosphere balloon flight while keeping the conditions comparable to the conditions on Ground.
University of Duisburg-Essen, GERMANY

TANOS

(Thermal atmospheric neutron observation system) To measure thermal neutrons above the Pfotzer maximum at around 25 km height. To test gadolinium for thermal neutron detection.
Kiel University, GERMANY

SHADE

(SDR helix antenna deployment experiment) To test a helix antenna deployment mechanism, to test a helix antenna ADCS system and pointing mechanism and to downstream data through an SDR-based system.
Aristotle University of Thessaloniki, GREECE

R2C2

(Radar recognition of chaff clouds in the stratosphere) The experiment concerns the navigation of high altitude aerostatic balloons.
Luleå University of Technology, SWEDEN
Read more:
Contact Persons
Stefan Krämer, SSC
Maria Snäll, SSC