We provide advanced space services
Space industry is undergoing a rapid change and you can be a part of it. The pace of change in our industry has never been higher than today and the assignments we undertake are of all kinds.
To meet these exciting challenges we work together and contribute with our various skills – no matter where in the world we are and what role we have.
SSC offers employees an exciting future with the opportunity to meet challenging and exciting tasks at the forefront of space industry.
What is it like to work at SSC?
Here are some voices from around SSC, giving you a glimpse into their world.
Head of Programs and Operations at SSC Company GlobalTrust "More than ever, the pace of technological change and innovation in satellite development is staggering."
Flight Safety Engineer "It is an exciting time to be working in the space sector."
Spacecraft Operations Engineer "Seeing the launcher go high in the sky and feeling the adrenaline rise, together with the excitement, the fear, the motivation, the concentration, was definitely worth all the efforts."
More career stories
14:09 pm . September 17, 2022
Pascal Daniel Muyovu is a Spacecraft Operations Engineer supporting our customer European Space Agency – ESA with groundbreaking, exciting missions.
11:11 am . November 15, 2021
"We are like a big family here. Everyone is very passionate about their work."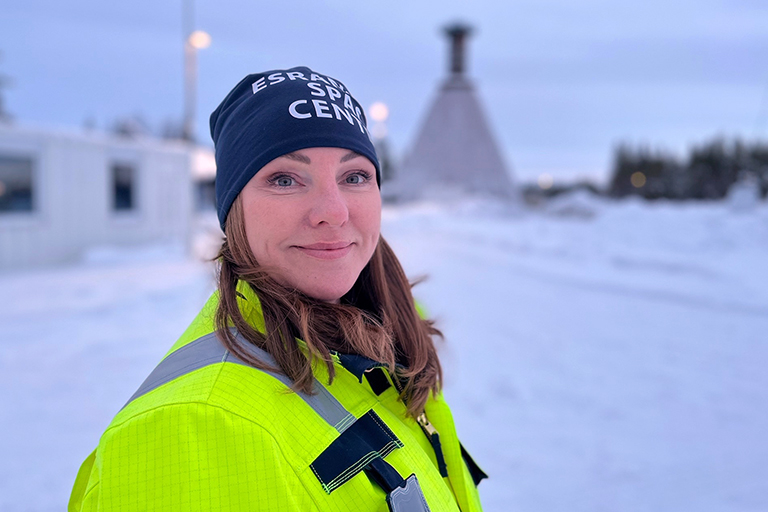 Working at a space center
Do you want a job in a unique and exciting workplace? Read about what it's like to work at Esrange Space Center and live in Kiruna.