The Kinuvik Concept
Combined use of dual polar stations
"Kinuvik" is the name describing the combined use of SSC's dual polar stations in Kiruna (Esrange Space Center) and Inuvik (Inuvik Satellite Station Facility). Operated and bundled as one site, the Kinuvik concept provides the best arctic coverage available for LEO satellites by offering contact opportunity on every orbit.
Launched in 2010, the Kinuvik concept was developed to optimize SSC's ground station coverage on every orbit for sun synchronous (SSO) LEO satellite missions, as well as to increase redundancy and capacity by leveraging on its existing capabilities at Kiruna and Inuvik stations.
Benefits
The unique features of the Kinuvik concept enable unmatched satellite commanding, payload tasking and significant data download opportunity on every orbit for LEO polar satellites, regardless of the orbit altitude. The easy-to-implement and effective concept provides optimal polar coverage to the increasing needs of satellite operators' missions. The unified combination of those two stations also provides the availability and scalability needed. The Kinuvik concept is a result of a long and fruitful history between Sweden and Canada.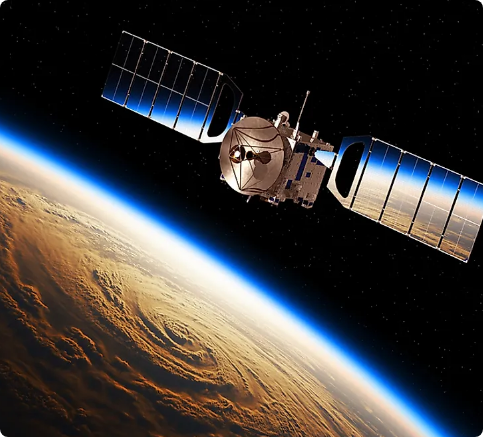 Kinuvik provides remarkable advantages thanks to its geographical diversity:
Optimal Arctic coverage for regular large data volume
Longer contact time on each orbit
Reduced risk of radio frequency interference
Increased availability and redundancy
Scalability of mission needs and volume maximization with highly available KA-band ground station services
Reduced latency
Cost efficient
"The Pléiades Neo constellation will be adding two million km² per day at 30cm resolution to Airbus' imagery offering. As tasking and downloading will be possible in every orbit, up to 60 times a day for the constellation, we need to rely on very efficient commercial polar communication services".
"We are very happy to continue working with SSC on yet another ESA mission"
"The long-term strategic relationship established with SSC enables us to provide efficient support to our polar orbiting missions. These stations allow reliable satellite communications for CNES and partnership science missions that are highly beneficial to Earth and climate variables observations such as the upcoming joint JPL-CNES SWOT mission."