The TEXUS team is about to launch another sounding rocket from Esrange Space Center. Yesterday, we got some glimpses from the preparation work.
Outside are meters of snow. Kiruna and Esrange are experiencing another winter with blizzards, heavy snowfall, and quite chilly temperatures. But also, the 57th TEXUS rocket (!) That makes this program, dating back to 1976, the oldest in Swedish Space Corporation's history and even one of the oldest in the world.
"We are on track and it's an exciting feeling we all share right now. We suffered some delays due to the Covid-19 restrictions and the fire at Esrange last summer. But I have to call it an outstanding achievement from everyone involved making this campaign happen so shortly after", says Andreas Schuette, aerospace engineer, and campaign manager from Airbus in Germany.
Just like the previous sounding rockets, the TEXUS 57 contains experiments to be sent up in microgravity on Sunday 27th, approximately at 8 AM in the morning. SSC is responsible for the launch while the program is carried out jointly by Airbus, DLR-MORABA, and OHB-System.
SSC will report further from the ongoing campaign and Sunday's launch. As always, we also live stream via Swedish Space Corporation – YouTube
Andreas Schuette has been working with the TEXUS program for 18 years. "Space business is fantastic and so are the people in it. Every TEXUS campaign brings a new challenge and that is the best part of my work".
On the TEKUS, one of the experiments onboard, is a fundamental scientific experiment with silicon oil (which is commonly used as a lubricant). During the time in microgravity, the oil in the sample cells is exposed to different temperatures, subjected to a field of ~5,000 Volts, and studied with lasers, cameras, and various sensors.
In the picture, mechanical engineer Peter Cordes is inspecting TEKUS while tightening all bolts.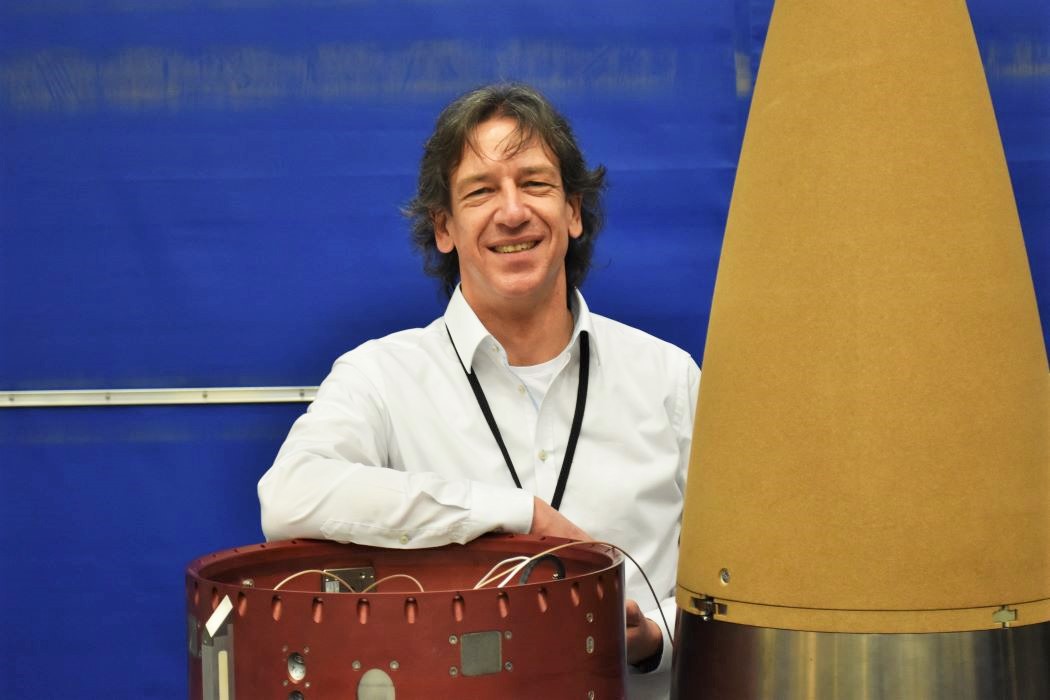 Andreas Schuette from Airbus together with the payload