Last week Esrange Space Center welcomed more than 90 students from all over Europe to the REXUS/BEXUS Student Training Week.
REXUS/BEXUS is a student program organized by the Swedish National Space Agency (SNSA), the German DLR and the European ESA. The program allows students from universities and higher education colleges across Europe to carry out scientific and technological experiments on research rockets and balloons. Each year, two rockets and two balloons are launched. As a part of the program a training week is arranged every two years at Esrange and every two years in Germany.
The training week is an important milestone for the students since they should present their experiment in front of a panel of experts. The PDR (Preliminary Design Review) is the opportunity for them to receive feedback on their design in order to help them pursuing their efforts until the next milestone: Critical Design Review.
The students had also the opportunity to experience a team building exercise and to have fun by participating to a Snow Castles competition.
More information about the teams of the Cycle 13 on REXUS/BEXUS website: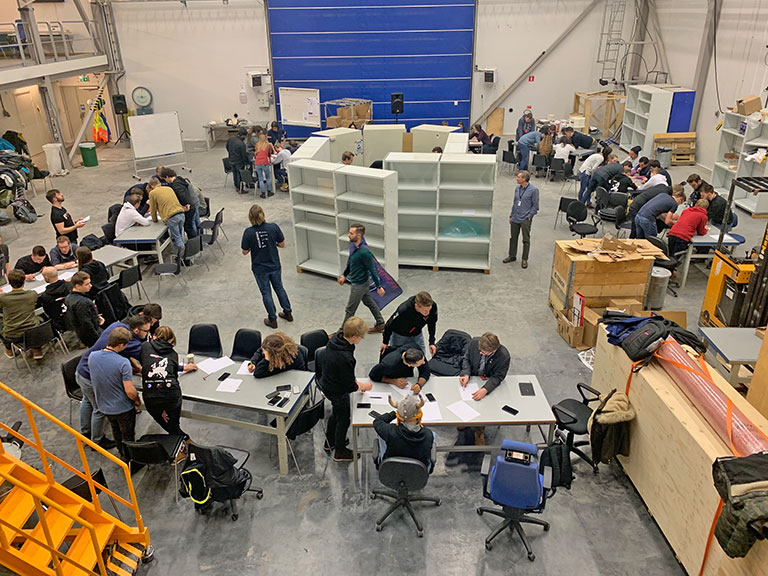 The students working with their experiments.